Proven Performance.
Unmatched Mobility.

2X Better Tear Strength, As Received*
3X Better Tear Strength, After UV*
More Large Metro City Users*
*Compared to competitive filament twill outer shells
Safety Components is proud to introduce the number one selling PBI outershell in the world: PBI Max™. The PBI Max patented design offers firefighters a superior combination of break open and thermal protection, the strongest outer shell fabric in the world, and the most flexible and comfortable outer shell fabric the fire service has ever seen. PBI Max outer shell delivers triple-threat performance—unmatched protection, unmatched durability, and unmatched comfort.
Specifications
7 oz. PBI Max
Weight 7 oz.
-70% PBI/Para-Aramid spun yarns
-30% 600 denier DuPont Kevlar filament
6.0 oz PBI Max
Weight: 6 oz.
-70% PBI/Para-Aramid spun yarns
-30% 400 denier DuPont Kevlar filament
Weave: Comfort Twill with Filament Twill Technology
Color: Gold and Black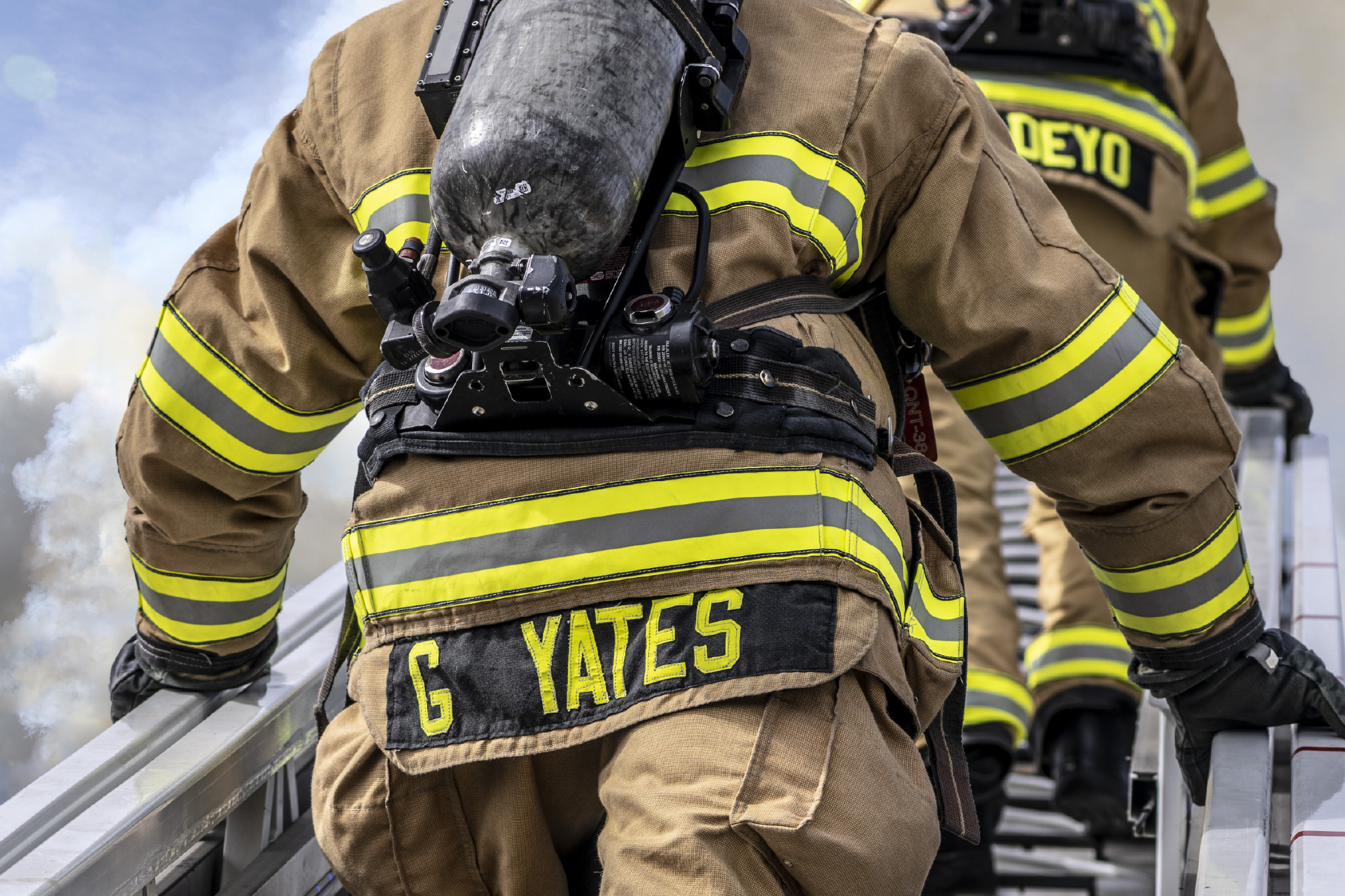 The Largest Metro Fire departments have trusted in and specified the PBI Max design through the years...below are just a few:
Los Angeles
Houston
Phoenix
Philadelphia
San Antonio
San Diego
Austin
Jacksonville
San Francisco
Columbus
Fort Worth
Indianapolis
Charlotte
Seattle
Denver
Nashville
Baltimore
Portland
Oklahoma City
Albuquerque
Tuscon
Tampa
Orlando
Omaha
Mesa
Tucson
Oakland
Kansas City
Montreal
Edmonton
Filament Twill Technology
Filament Twill Technology is a fabric technology patented by Safety Components in 2012. Compared to other fabric technologies like "conventional rip-stop" and "basic twill" designs, Filament Twill fabric designs are lighter and stronger both new and after UV Exposure.