Better Tear Strength, As Received*
Better Tear Strength, After UV*
*Compared to competitive Nomex/Kevlar Outershells
For the last two decades, fire departments choosing outer shells made of 40% DuPont™ Nomex®/60% DuPont™ Kevlar® have been limited to stiff and uncomfortable gear... until now.
Utilizing the groundbreaking Filament Twill Technology™ used in PBI Max™, Safety Components is launching Armor AP™ to fill the needs of firefighters who prefer improved mobility, improved durability, and improved protection at an economical price. Armor AP—a 6.5 oz. outer shell with absolute performance.
Specifications
Weight: 6.5 oz.
- 80% Meta/Para-Aramid spun yarns
- 20% 400 denier DuPont Kevlar filament
Overall Blend: 35% Meta Aramid and 65% Para Aramid
Weave: Comfort Twill with Filament Twill Technology
Color: Gold, Khaki, Black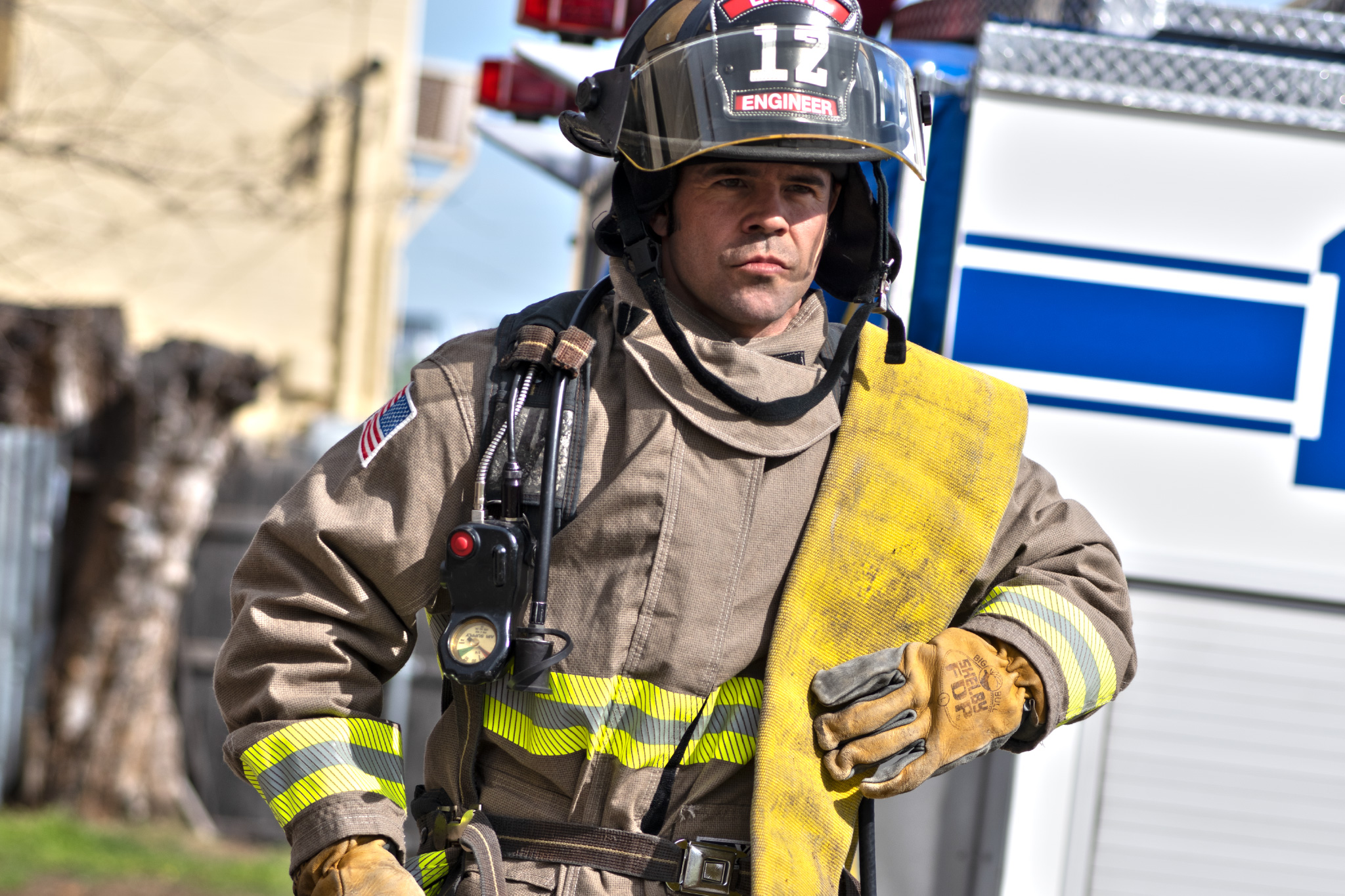 Filament Twill Technology
Filament Twill Technology is a fabric technology patented by Safety Components in 2012. Compared to other fabric technologies like "conventional rip-stop" and "basic twill" designs, Filament Twill fabric designs are lighter and stronger both new and after UV Exposure.